I was pleasantly surprised to receive an invitation from Club President of Johor Budgerigar & Cockatiel Club, Narul Ridzuan, to judge their budgerigar show to be held on May 5th, 2018.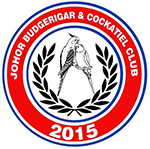 It is always an honor to be invited to judge in another country. I look forward to my visit, visiting that part of the World for my first time, seeing the country, and meeting many new friends who enjoy our hobby.
The Club, based in the state of Johor in Malaysia, was formed in 2014, and officially registered on 2015 with 10 members.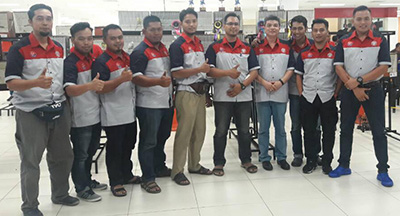 There are now more than 40 Club Members and the number is growing.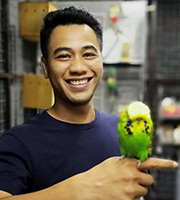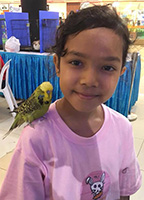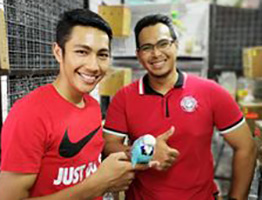 As the third club in Malaysia for budgie enthusiasts the goal is to to be on par with other great clubs and help promote our hobby throughout the country with promotions, educational seminars and top quality shows.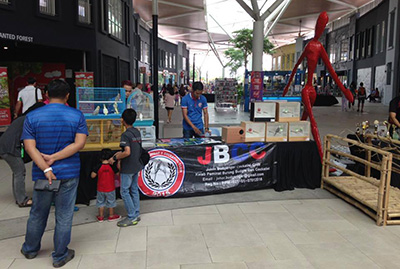 Promotion to the public helps bring in new members and promote our hobby.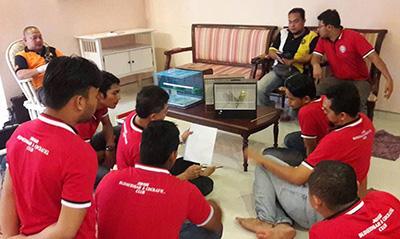 Plenty of education provided at local meetings and when visiting other clubs.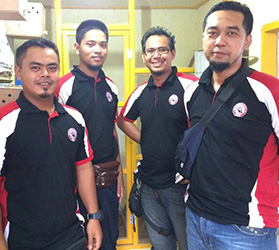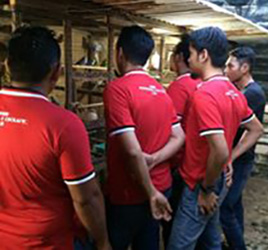 Aviary visits with the Kelantan Club members are popular.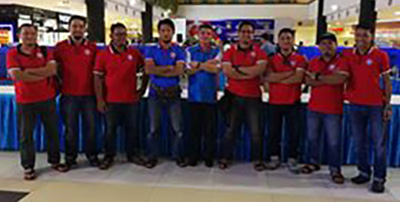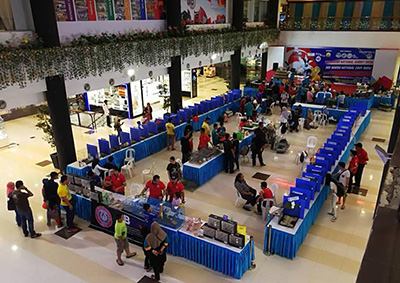 Shows are proving very popular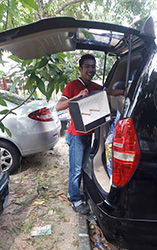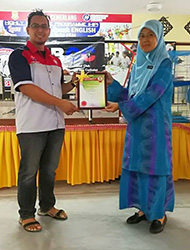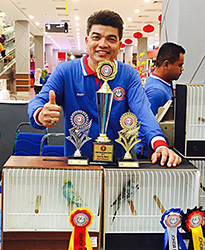 And there is always the next show to plan for: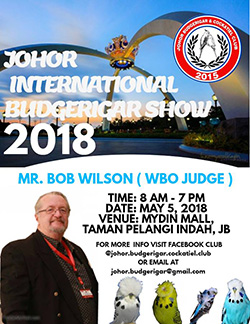 Promotion for the 2018 Show.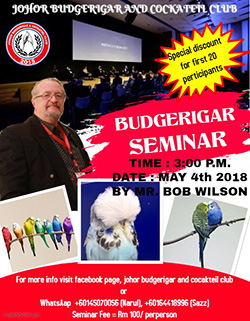 Promotion for the Seminar to be held Friday before the show.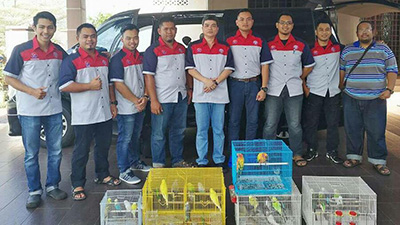 Members heading off to a show.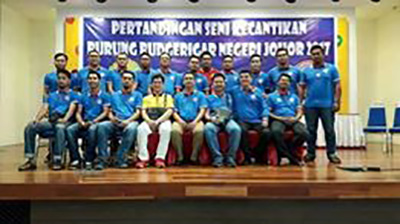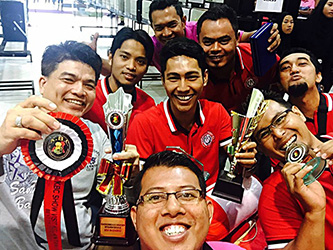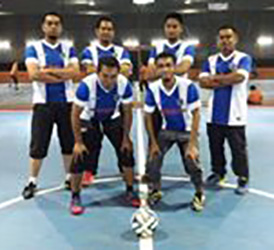 Members are always ready for fun, at a show or in a friendly futsal game against other budgie clubs.
For more information on the Club Visit Their Facebook Group