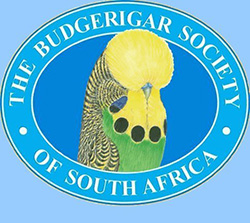 It is always an honor to be invited to judge a major show in another country but the invitation to help judge the BSSA South Africa National & WBO World Show proved something special.
I have always had a visit to South Africa on my bucket list so looked forward to visiting the diverse country, seeing some wildlife, meeting the people, and getting to see and judge some really top quality budgies.
The 20+ hour flights to Johannesburg, where I spent the first night, was tiresome but smooth. The next day a one hour flight took me to Bloemfontein where the show was to be held, a central location chosen to encourage breeders from all over the country to attend.
The show location was the rustic Sandstone Resort which I found quite charming with the safari style theme.

Since it is Winter downunder the locals had suggested I pack heavy jackets and plenty of warm clothes but the weather proved wonderful with crisp mornings and daily highs around 70F, a welcome relief from the 95-100+F back home.
As entries flowed in it soon became obvious the judges would be busy with over 1,000 birds benched.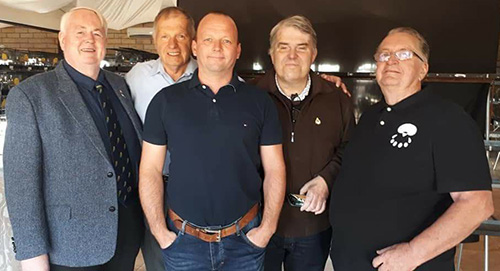 It was an honor to judge with guys from the five continents…. Grant Findlay from Scotland (who judged the first BAA Grand National with me back in 2000), Carlos Ramoa (COM & WBO President) from Portugal, Jim Fletcher, Australia and Christian Back from Germany. All great budgie guys who have judged all over the World.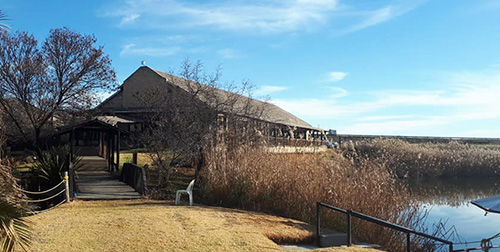 The Show Hall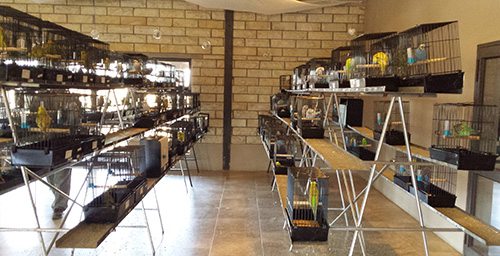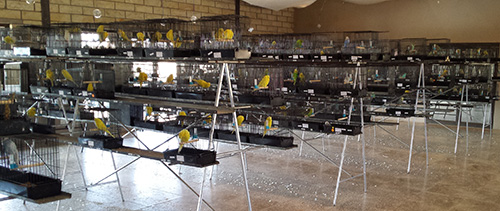 When judging finally started it was interesting to observe over 90% of breeders had changed from the traditional box-style to their new wire show cage. A brilliant design that allows you to view the complete bird from all angles, and way lower cost than the old style which is well received by exhibitors.
The show ran smoothly under Show Manager Dian Kruger, Show Secretaries John and Ian Nel, Co-ordinator Albert Olivier, and great teams of stewards for each judge who kept the birds flowing.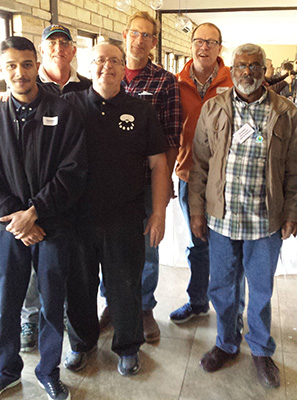 My team of Stewards
The birds in all divisions lived up to expectations. Allowing for the normal variation in quality we see at all shows, the top birds in each division were outstanding and would certainly win or compete very strongly in other countries, including Europe and England.
As we find in many countries there are household names in South Africa that usually fight it out for top awards. Reinhart and Holger Molkentin, Pierre Swart and Tommie Roodt did not disappoint and challenged the judges when it came to selecting top awards.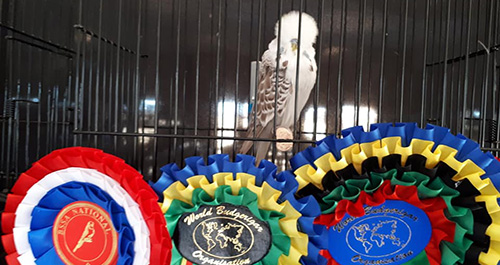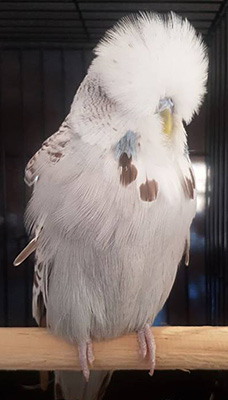 Tommie Roodt took Best In Show (his third National in a row) with an outstanding Cinnamon Grey cock.. Another of his birds, a Cinnamon Skyblue, also an eye catcher, but was put down in section for slight opalescence so did not get to compete for the top awards.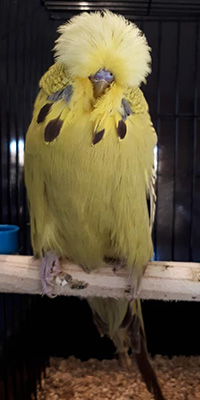 Second Best In Show went to a well presented Cinnamon Greygreen cock owned by Pierre Swart. A strong bird that showed all day.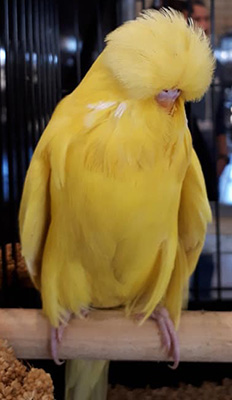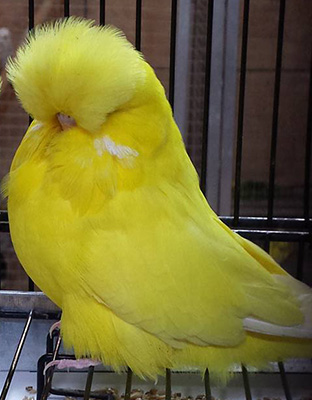 Pierre also took 4th BIS with a fantastic lutino cock, the best lutino I have ever seen… It tightened up a little at the show, but next day back at home relaxed in a holding cage… WOW..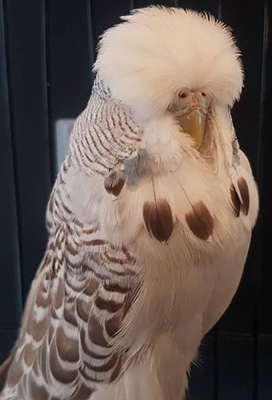 Third BIS and Best Opposite Sex went to a great Cinnamon Grey from Molkentin Stud which also took many other awards. Not surprising for a stud that is well known throughout the World.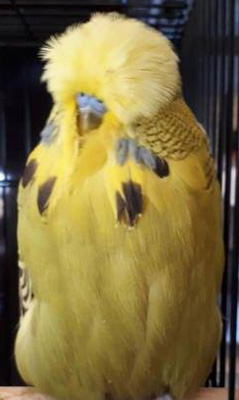 Best Young also went to Molkentin Stud with an outstanding Cinnamon Greygreen.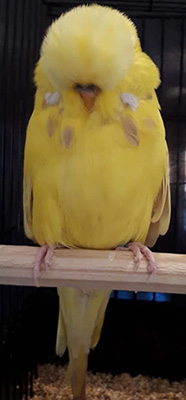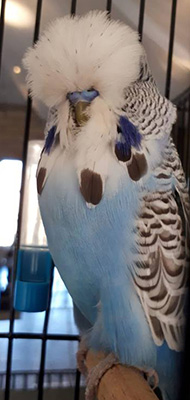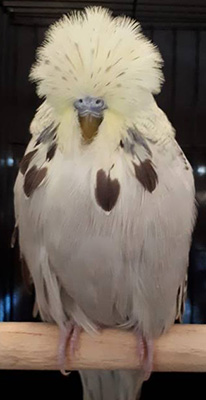 More Award Winners - Best Young Opposite Sex (Friksonstoet), Best Intermediate (Rob Scarborough), and Best Novice (Jan Venter).
Following the show came the Awards Banquet. A fun time for locals and those of us who came from other countries. Delicious food followed by award presentations and an auction of birds donated by top breeders to raise proceeds for BSSA. A great time.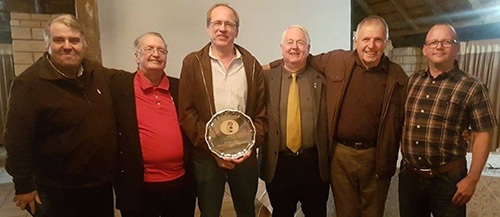 Tommie Roodt with his Best In Show award and the Judges
In the days following the show invitations were extended to visit the top breeders back in Johannesburg and surrounding area…. But that is subject for another report coming soon with photos to show the quality budgies that had to be seen to be believed.
Time flew past and all too soon I was on my way home to Kansas City. The new friends I met, the hospitality they extended, the opportunity to enjoy the South African lifestyle, and of, course, getting to see some of the top budgies in the World and spend time with their owners, made it a trip I will always treasure and remember.