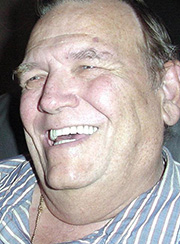 George Hollingsworth, Editor of "The Journal", published by Budgerigar Association of America, is always looking for educational articles for future issues.
If you have an article of interest to budgerigar breeders and exhibitors email it to George and include any photos.
If you copy me in at bw@49w.us I will also add it to the Reference Library on this site for bonus readership.
The Journal is published online on the BAA website so your article will be seen by thousands of budgie enthusiasts around the World.
Click Image for Exhibition Budgerigars Group.